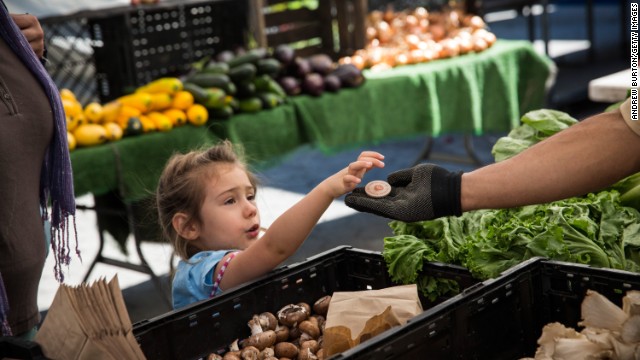 For 30 years, wages have flat-lined or declined for most workers, particularly in the past 10 years, as low-paying jobs replace middle-income paying jobs. In 2009, only half of the country had any assets, and those numbers have gotten worse during the last three years. Speier slams GOP over food stamp cuts Booker: Living on food stamps hard Feds crack down on food stamp fraud And here's the kicker. Today — based on wage levels — half of Americans live in poverty or near poverty. The gap between the well-to-do and everybody else is widening alarmingly. Probably everyone reading this knows someone who is striving mightily, working two jobs and cutting expenses to the bone while barely making ends meet. To be considered poor by federal standards, a family of four must make less than $23,550 a year. A person must make less than $11,490. For the unemployed and the millions who have been looking for work for six months or more, the struggle is many times harder and uglier. Ask any worker at Starbucks, Cosi, McDonald's or Walmart, "How many jobs do you have?" and likely he or she will tell you: "Two." I know colleagues who've had breakfast at one store, and gone to lunch in another, only to find the same person waiting on them. One young woman I heard about gets up at 4 a.m. for her first job and ends her day at 10 p.m. at her second job. The average allotment of food stamps is $133 a person a month.
Aid Group: Syrian Children Face Food Shortages
According to a recent report from Harvard and the Natural Resources Defense Council (NRDC), its estimated that as much as 40 percent of food is tossed due to confusion over expiration dates. Thats 160 million pounds of food needlessly thrown away every year. "Confusion over food expiration dates for example, 'best by,' 'use by,' and 'sell by' labels is a key cause of the high and rising rates of waste in the United States, write the report authors in a blog post . Because of the lack of federal oversight, states regulate the use of these labels in a wide variety of ways, causing great confusion. Meanwhile, Rauch told the Boston Globe that 50 million Americans are food insecure, that is, struggling to put food on the table. It's the idea about how to bring affordable nutrition to the underserved in our cities. It basically tries to utilize this 40 percent of this food that is wasted, Rauch told NPR. The ex-Trader Joes head isnt the only one to tackle the issue of food waste. Charities tend to accept food that could have been headed for the trash and there are plenty of leftovers on college campuses. A relatively new organization, Food Recovery Network , formed out of the University of Maryland, moves uneaten food from campus cafeterias to local charities that feed the hungry. An amazing amount of food gets thrown into a trash can, Ben Simon, the organizations founder, told Yahoo News in July. It evokes a very innate response to jump into action. Since September 2011, the nonprofit has diverted over 166,000 pounds of food from landfills and served it to people in need.
Trader Joe's ex-president to turn expired food into cheap meals
It said 11 others were wounded. The Britain-based Syrian Observatory for Human Rights said at least seven people were killed and 15 were wounded. The difference in the death tolls could not immediately be reconciled. There was no immediate claim of responsibility for the attack, which comes amid raging battles between troops and rebels in several parts of the country. Extremist factions among the rebels have in the past carried out suicide and car bombings. In its appeal, Save the Children cited reports that one in 20 children in suburbs of Damascus is severely malnourished. It said that more than four million Syrians more than two million of them children cannot produce or buy enough food. Food shortages are compounded by an explosion in prices of basic staples, the group said. "The world has stood and watched as the children of Syria have been shot, shelled and traumatized by the horror of war," said Roger Hearn, Save the Children's regional director for the Middle East. "The conflict has already left thousands of children dead, and is now threatening their means of staying alive." The United States and Russia brokered an agreement for Syria to give up its chemical weapons but U.N. diplomats say they are at odds on details of a Security Council resolution spelling out how it should be done and the possible consequences if Syria doesn't comply. The United Nations said the team of chemical weapons inspectors led by Swedish expert Ake Sellstrom will return to Syria on Wednesday.