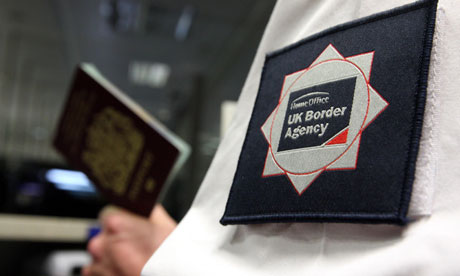 Earlier this year, the same coalition government announced they would deliver on the promise to devote 0.7% of GNI to development. In the past, I have travelled to the UK and spoken to many British politicians, policy makers, advocates and ordinary citizens about the need to fight HIV/AIDS, TB and malaria globally and was always impressed by the genuine determination of British citizens to work towards ending these three diseases. These commitments of devoting 0.7% of GNI to development generally, and this landmark pledge to the Global Fund by the UK government and this challenge to other global leaders, gives British people the opportunity to be a significant driver in the achievement of truly incredible results. It asserts the UK's extra-ordinary leadership in the fight against the three diseases and as a steadfast supporter and champion of the Global Fund. I recently helped launch a report, " Cost of Inaction " which adds to recent research in the New England Journal of Medicine and other publications indicating that, with adequate investments, the global community can defeat HIV/AIDS, tuberculosis and malaria. It also explains the cost of inaction and the tremendous losses that may be caused if funding for the fight against these three diseases is not secured, including a fully replenished Global Fund. The British people and their government get it. The Nordic countries got it earlier this month by collectively pledging US $750 million for the Fund, another large increase. Let's hope that other world leaders see the challenge that has been issued to them in this bold and ambitious commitment by the UK government: the cost of inaction far outweighs the cost of action and we can get these three deadly epidemics under control if we act now and scale-up our collective resources to fight HIV/AIDS, tuberculosis and malaria. I'm optimistic the world will rise to the challenge. ~ Lucy Chesire: TB-HIV advocate from Kenya Board Member of the Global Fund Board Communities Delegation. About the Here I Am campaign:The Here I Am campaign is a global call on world leaders to save millions of lives by supporting a fully funded Global Fund to Fight AIDS, Tuberculosis and Malaria. Here I Am brings the voices of people that are directly affected by AIDS, TB and malaria into dialogue about decisions that affect their lives and the lives of millions of others in their countries.
Reprieve said he was detained under schedule 7 of the Terrorism Act, the same legislation used last month at Heathrow to detain David Miranda, the partner of Glenn Greenwald, the Guardian journalist who has broken a series of stories about mass internet surveillance by the US National Security Agency and Britain's GCHQ. Shibaan visited the UK without being detained earlier this summer and gave testimony in May to a US congressional hearing on the impact of the covert drone programme in Yemen. Shibaan said he was questioned at Gatwick about his views on human rights abuses in Yemen, and that when he replied that he did not think his views on the issue were relevant to security, he was threatened with being detained for the full nine hours enforceable under the law. Cori Crider, strategic director at Reprieve, said: "This is part of a worsening campaign of intimidation of human rights workers going on at the UK border especially if they are critical of the so-called 'war on terror'. If there were any doubt that the UK were abusing its counter-terrorism powers to silence critics, this ends it." Reprieve has been working to support the relatives of civilian victims of drone strikes who are seeking legal redress and recently found evidence which, it said, showed that the UK supports the American programme of covert drone strikes through the provision of communications infrastructure and intelligence. Shibaan said he was told by a border agent at Gatwick: "Your organisation has obviously been causing a lot of problems to your country. The relations between your government and the UK are vital for us." He said that he was also asked why he was working for a human rights organisation, and was told: "What if your organisation did something bad to your government, and you are here because of the bad things your organization has done to your government? I want to know, because the relations between Yemen and the UK are important. I want to know that your organisation is not disrupting that." Shibaan is due to speak on Wednesday at a seminar on Yemen organised in London by the foreign affairs think-tank, Chatham House. His speech will be on the topic of security, diplomacy and aid. Speaking after his release, Shiban said: "I was stunned when the border agent said I was being held simply because I came from Yemen. It was even more shocking when he spent the entire time asking me about my human rights work and Reprieve, the charity I work for.
UK Enterprises Embrace BlackBerry Enterprise Service 10
Today, BlackBerry aims to inspire the success of our millions of customers around the world by continuously pushing the boundaries of mobile experiences. Founded in 1984 and based in Waterloo, Ontario, BlackBerry operates offices in North America, Europe, Asia Pacific and Latin America. BlackBerry is listed on the NASDAQ Stock Market /quotes/zigman/19622165/quotes/nls/bbry BBRY -3.29% and the Toronto Stock Exchange /quotes/zigman/19593146 CA:BB -3.30% . For more information, visit www.blackberry.com. Forward-looking statements in this news release are made pursuant to the "safe harbor" provisions of the U.S. Private Securities Litigation Reform Act of 1995 and applicable Canadian securities laws. When used herein, words such as "expect", "anticipate", "estimate", "may", "will", "should", "intend", "believe", and similar expressions, are intended to identify forward-looking statements. Forward-looking statements are based on estimates and assumptions made by BlackBerry Limited in light of its experience and its perception of historical trends, current conditions and expected future developments, as well as other factors that BlackBerry believes are appropriate in the circumstances. Many factors could cause BlackBerry's actual results, performance or achievements to differ materially from those expressed or implied by the forward-looking statements, including those described in the "Risk Factors" section of BlackBerry's Annual Information Form, which is included in its Annual Report on Form 40-F (copies of which filings may be obtained at www.sedar.com or www.sec.gov). These factors should be considered carefully, and readers should not place undue reliance on BlackBerry's forward-looking statements. BlackBerry has no intention and undertakes no obligation to update or revise any forward-looking statements, whether as a result of new information, future events or otherwise, except as required by law. BlackBerry and related trademarks, names and logos are the property of BlackBerry Limited and are registered and/or used in the U.S.